DIAMOND PAINTING! WHY SHOULD I BUY?
Diamond Painting is the combination of Cross Stitch and Painting by Numbers, bringing up the concept of DIY (Do It Yourself).
If you already know it, I bet you love it! If you have never tried, give it a go - we promise that you won't regret it
If you are feeling stressed or anxious; Diamond Painting can help!
If you are feeling lazy, without much to do; Diamond Painting can help!
If you need something new to decorate your home; Diamond Painting can help!
We provide the tools and you create the art! :)
Are you stressed? Anxious? You're not alone, especially in times of pandemic, and quarantine...
It's easy to get caught up in worrying about all the unknowns, however doing that is bad for our mental health and that's where diamond painting can help.
FOCUS YOUR ATTENTION ON YOUR DIAMOND PAINTING
HAVE SOMETHING TO LOOK FORWARD TO
relax your mind
All about FUN!
Disclaimer: No craft is a substitute for professional mental health services. If you're struggling with anxiety, don't be afraid to reach out to a licensed therapist for help.
SATISFACTION GARANTEE!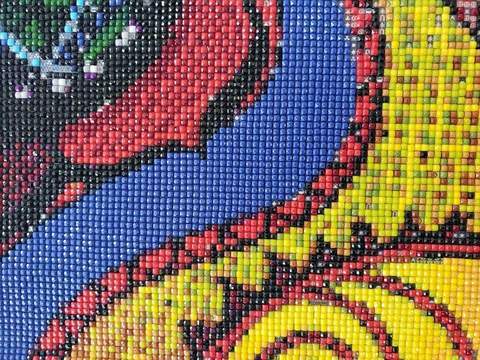 Collection:

Diamond Painting